Turning points happen to all of us.
We help you navigate your way forward.
Transitions are simply a fact of life. Whether it is creating a family and planning a prenuptial agreement, divorcing and reconstituting a family in a different way, or modifying or enforcing a previous judgment, you must have expert legal counsel.
Gaynor Law offers more than 30 years of experience to help you make family transitions successfully. Our practice encompasses the entire range of family law issues. We work throughout Cook and the collar counties, appearing in numerous courts, as well as managing collaborative law cases and mediations.
Some family transitions are welcomed and anticipated. Others may occur when you're least expecting them. Regardless, we approach your matter from a holistic perspective, working to find solutions that address the well-being of both you and your family.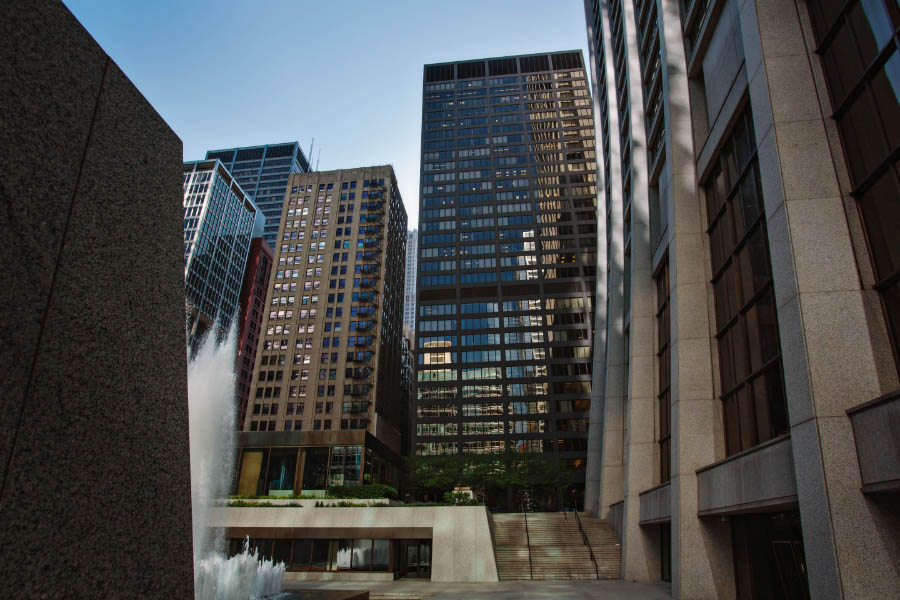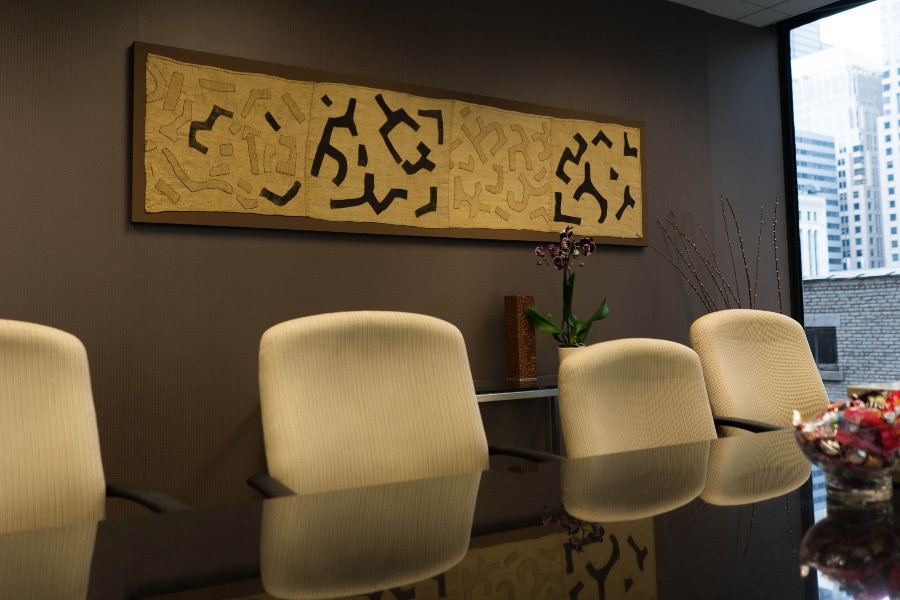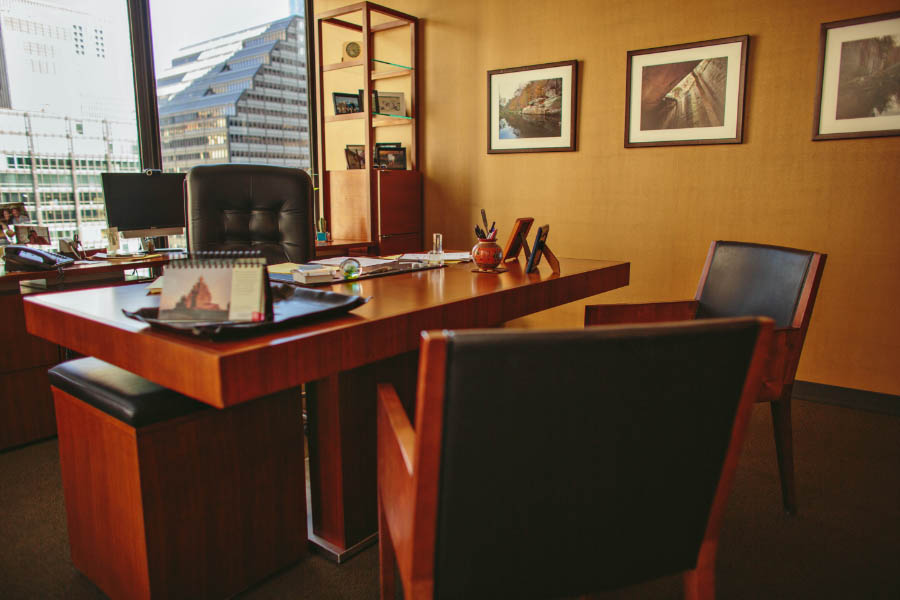 With empathy, a focus on creative problem-solving, and a healthy measure of practicality, we guide you in reaching resolution. Meticulous preparation is a distinctive quality of our practice. It gives you the information and confidence to make sound decisions for your children and yourself and also strengthens the presentation of your case, whether in the courtroom or at the negotiating table. Further, it's work done by seasoned professionals. Gaynor Law is an exclusive boutique comprised of experienced attorneys who go toe-to-toe with larger firms.
Throughout, our goal is to empower and enable you to take control of your future. A family transition is just that—a passage, and not a place you will stay permanently. Better days for you and your family are ahead, and that conviction informs every aspect of our counsel.
Family transitions may be common, but we strive to understand what makes yours unique. For that reason, we are able to effectively serve everyone from families with multi-generational wealth to teachers, entrepreneurs, doctors, nurses, stay-at-home parents, federal employees, high-level executives and other professionals. Our attorneys have extensive experience with the often complex compensation issues of privately-held and publicly traded corporations, and clients who are the beneficiaries of trusts. Since most of our clients have children, we also offer expertise in developing parenting plans, college plans and allocation of costs, and working with children who have special needs. In addition, we effectively manage parental alienation issues, and have specific training and strategies to address parental estrangement, or a rejected parent where reunification is required.
When family transitions occur, too much is at stake to leave the outcome to chance. The choice of Gaynor Law means protection for all that's important, and preparation for a successful life ahead.
Audrey L. Gaynor &nbsp

|

&nbsp Principal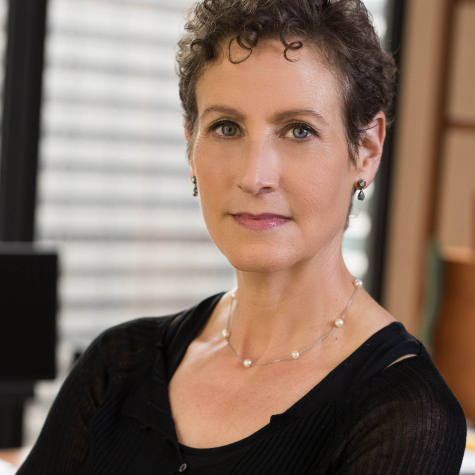 I'm passionate about giving clients smart, compassionate representation that fits their family situation and uses all available means to their best advantage.
Audrey founded Gaynor Law in 1998, after practicing complex commercial litigation in San Francisco for 5 years and family law in Chicago for 6 years. Audrey's philosophy has always been to provide the most sophisticated, top-shelf legal work and representation in a boutique environment.
Audrey has consistently practiced with and against the largest firms and succeeded because she was professionally raised in that environment. Audrey's clients have the benefit of large firm training and small firm attention.
Family law, however, requires a more nuanced and thoughtful approach than commercial litigation. In a divorce, prenuptial agreement, parentage matter or post-decree issue, everything is personal. So, while Audrey can walk the walk of a hard-edged litigator, it is important to speak and think in a manner that fits the family and recognizes emotional issues, understands how children will be affected and respects the economic values of the family.
As one judge was fond of saying about Audrey, she is an iron fist in a velvet glove.
Audrey is one of the most creative negotiators and collaborative lawyers in Chicago. She has cultivated meaningful relationships with other counsel, supportive professionals, therapists and mediators with the goal of forming teams to support the family and guide it through what is always a challenging transition, regardless of whether the marriage is short or long, has children or not or substantial or not so substantial financial assets.
Audrey is particularly skilled at addressing complex financial matters that arise in family law legal matters, such as closely-held corporate interests, partnerships, executive compensation plans, cash flow assessments and valuation issues. She also is able to help families solve parenting disputes and learn to find the most effective methods to work with each other to raise their children holistically when they are no longer together.
Audrey is adept at compassionately representing and supporting people with health challenges while they go through a divorce or post-decree process. Many families must address mental health and other health issues in the course of family legal proceedings. It is critical that the lawyers and other professionals involved in the action protect and respect that information while appropriately addressing limitations and consequences within the family law matter of a party's or child's condition and treatment.
Audrey remains passionately committed to the smart and compassionate representation of individuals who must address the legal issues that arise within a family's journey and uses all available tools and processes to their best advantage. No one ever gets married with the intention of getting a divorce.
Audrey graduated with honors from the University of Michigan in 1983 and received her J.D. from the University of Michigan Law School in 1986. Prior to concentrating in family law, Audrey practiced securities law and complex litigation in San Francisco, California and clerked for former Chief Judge Clarence A. Brimmer of the United States District Court for the state of Wyoming.
Audrey shares her life with her husband, Paul, and their grown children who are a vibrant source of optimism, critical thinking and creativity. Paul and Audrey have enthusiastically devoted their resources to sustaining our planet through their organic farm and event venue, White Oak Savanna, located in Dodgeville, WI. They can be found biking, hiking, swimming, paddling, and skiing in the hills and valleys of the Driftless Region, or supporting live theatre and music in Wisconsin and Chicago.
Tamara M. Jaggers &nbsp

|

&nbsp Partner &amp Mediator
Tamara M. Jaggers ("Tami") has worked her entire legal career helping professionals and high net-worth individuals and their spouses navigate complex family law matters. The individual attention she provides clients ensures their specific concerns are considered and addressed while developing a plan for their financial futures.
Her skills as a mediator result from working with clients to identify and prioritize their financial and parenting issues and goals and come up with creative solutions that work for each family's unique set of circumstances. She understands that each client comes to her with different needs, goals and priorities, and that there are no cookie-cutter solutions.
Tami has extensive experience addressing and demystifying executive compensation benefits and contracts, as well as dealing with valuations and cash flow issues of closely held businesses. She truly enjoys helping clients develop and assess their positions on financial issues by taking complex financial data and creating realistic models of potential outcomes so clients can assess their options as a whole and make the best decisions for their futures.
While a skilled litigator and careful trial lawyer, Tami prefers to resolve cases outside of the courtroom, when appropriate, so clients can actively participate in and direct their own settlements through mediation or other alternative dispute methods. Her extensive training in mediation and the collaborative model help settle, even in the midst of litigation, the most difficult of issues.
Tami has been with the firm since 2004 after working opposite of Audrey on a case when she was a law student at Chicago-Kent College of Law's family law clinic. She joined the firm as an associate upon graduating from Kent in 2005 and was promoted to partner in 2012. She received her B.A. from Purdue University in 1996.
Prior to attending law school, Tami was the Director of Special Events for a radio station group in Indianapolis, Indiana, and subsequently worked as an assistant publicist at a Los Angeles entertainment public relations firm. Even though she was originally lured to the legal field to work in entertainment law, she found her versatility and background especially suited for helping individuals through an extraordinarily difficult time in their life.
Tami enjoys going to music concerts, planning trips (that may or may not ever be taken) and exploring the city with her young children when she is not working.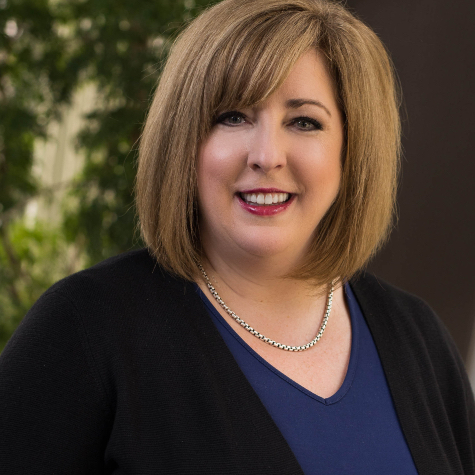 I work with clients to develop creative solutions for their futures and to resolve the most difficult issues outside the courtroom whenever possible.
Gabriella M. Pesotskiy &nbsp

|

&nbsp Associate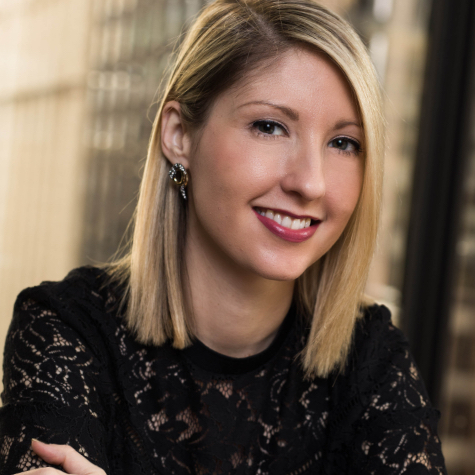 With patience, attention to detail and care, I help clients navigate one of the most trying times in their lives and achieve their priorities.
Gabriella ("Gabby") M. Pesotskiy has worked at Gaynor Law since graduating law school in 2014. Initially, she was drawn to the practice of family law during her clerkship for the Honorable Judge Pamela E. Loza, who inspired her to pursue a career in the field.
Since then, Gabby has dedicated her career to helping clients navigate one of the most trying times in their lives with patience, attention to detail, and care. She has worked on both pre-decree and post-decree matters ranging from modifications of maintenance and child support, relocation, property allocation and classification of marital and non-marital property, allocation of parental responsibilities as well as appellate matters. She has significant experience in drafting and negotiating settlement, prenuptial, and postnuptial agreements and enjoys crafting creative language to protect her clients long after they leave.
Gabby's most rewarding experiences include working with clients to determine their goals and developing creative solutions to achieve them. To that end, she appreciates the unique circumstances that shape each person's priorities and strives to fulfill them diligently and efficiently.
Gabby graduated summa cum laude from Loyola University Chicago in 2011 where she earned a B.A. in Political Science, a B.S. in Criminal Justice, and a minor in Business Administration. Gabby received her J.D. from Indiana University Maurer School of Law in 2014. While in law school, Gabby honed her written and oral advocacy skills at Indiana University Student Legal Services and was an Articles Editor of Indiana Journal of Global Legal Studies, where her note was published. Gabby is originally from Bulgaria and is fluent in Bulgarian and English.
In her spare time, Gabby enjoys baking and exploring Chicago's coffee scene with her husband.
Elea Nielsen &nbsp

|

&nbsp Associate
Elea Nielsen's first career was in the arts, which as an attorney has provided her with a unique perspective on life, conflict resolution, and effectively communicating with people of diverse perspectives and goals. Theatre is at its essence a collaborative field, and Elea's years of experience working with creative teams has left her well-positioned to do some of her best and most satisfying legal work in the context of mediated and collaborative divorces. Removing some of the stress and "us versus them" attitude from divorce, in an attempt to find the best possible resolution for the family as a whole, has proven to be a particularly rewarding aspect of family law.
She recognizes that every client's case is of the deepest importance to him or her, and has helped families develop a parenting time schedule that actually works with their busy schedules, equitably divide marital assets ranging from a single checking account to a multimillion-dollar estate, and develop protocols for divorced parents to deal with co-parenting issues for years to come. Clients appreciate Elea's ability to listen to their issues with empathy, determine the root cause of the conflict, and find the most efficient way to resolve the issues with compassion and fairness.
Of course, sometimes litigation is necessary, and Elea is equally at home zealously arguing her client's position before a judge. She genuinely enjoys drafting the full spectrum of legal documents, motions, and responses that may come into play in family law, with an eye toward finding the most persuasive approach to bring her client's point home. She has negotiated and drafted financial settlement agreements, parenting plans, and other instruments which allow her clients to break out of the dead-end of conflict and get back to the important business of living their lives and raising their families. Research and being prepared is a crucial aspect of successful legal work, and Elea always strives to find that "needle in a haystack" statutory language or case law holding that can make or break a legal argument.
Elea started work with Gaynor Law in early 2018, after four years of exclusively practicing family law. Before becoming an attorney she worked for almost two decades as a costume designer and craftsperson in New York and Chicago; she had been the Resident Costume Craftsperson for the Steppenwolf Theatre for five years when she started law school. She graduated with a BFA in Theatre from Illinois Wesleyan University in 1991, and received her MFA in Design for Theatre and Film from New York University's Tisch School of the Arts in 1998; she earned her JD from Chicago-Kent College of Law in 2011 after only five semesters and became a mother a few weeks later. Elea now devotes her costume talents to her young daughter, with a special focus on Halloween.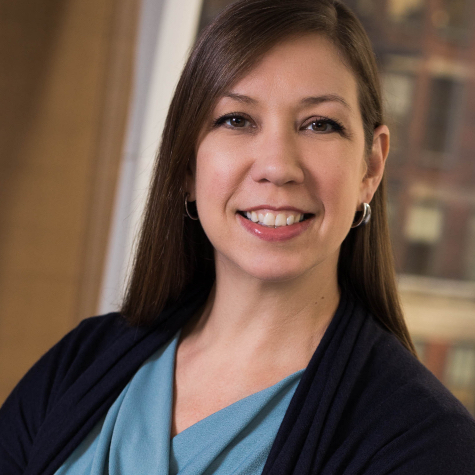 I'm committed to finding the best resolution for the family as a whole, and helping clients move from conflict to living their lives again.